Anthony Mills Featured as Keynote Speaker At Transformation Through Strategy Innovation
---
---
Legacy Innovation Group's CEO, Anthony Mills, was a featured keynote speaker at the Transformation Through Strategy Execution and Innovation Conference, which took place in Muscat, Oman in March 2017. Mr. Mills presented the keynote speech "The Right to Play, The Right to Win, and The Right to Keep on Winning: How Concurrent Strategies of Execution, Renewal, and Reinvention Define Today's Winners. This eye-opening discussion was extremely well-received by the business leaders in attendance.
Mr. Mills has deep expertise in Innovation Strategy, including how to orient it, how to build it, and how to use it to achieve ongoing relevance in one's markets and long-term resilience in the world. This annual event is attended by leading executives from across the MENA region and beyond.
Learn more at Transformation Through Strategy Execution and Innovation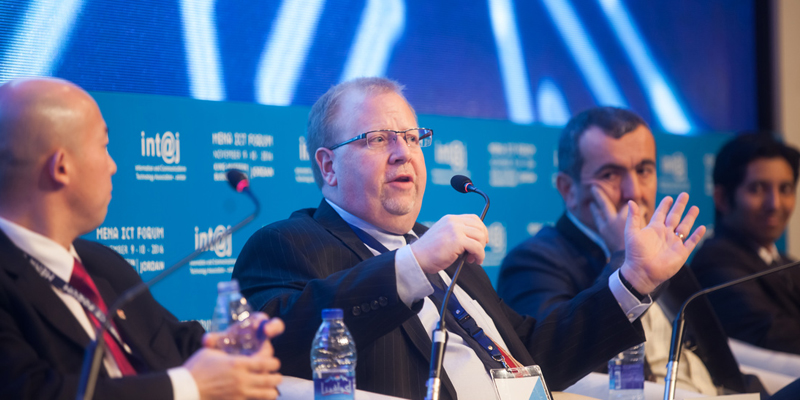 Anthony Mills Featured At MENA ICT Forum 2016
---
---
Legacy Innovation Group's CEO, Anthony Mills, was a featured guest panelist at the MENA ICT Forum in Amman, Jordan in November 2016.
Within the forum's theme of Digitizing the Economy, Mr. Mills participated on a panel alongside regional executives and VCs tackling the matter of "Growth Hacking the Tech Industry".
Mr. Mills brings deep insights into the intersection of innovation and growth–hacking. This biennial event was attended by thousands of senior business leaders from all over the MENA region and beyond.

Legacy Innovation Group Leads First-Ever Innovation Bootcamp In the MENA Region
---
---
In May 2016, Legacy Innovation Group partnered with LEAD Academy to deliver the first–ever Innovation Bootcamp in the Middle East. Themed "The Journey to Innovation Leadership", this 3–day event challenged the region's business leaders to consider what they must do to remain relevant to their markets and resilient to long–term change — all through innovation.
It taught them how to develop Innovation Strategy and how to hunt for new opportunities. It also provided them with exposure to key innovation methods, including Design Thinking, Business Model Innovation, and Customer Experience Design.
The bootcamp was staged as a mock business plan competition. Participants were presented with a challenge to which they developed a 100X solution (using the methods being taught), developed a business plan for it, and then pitched it to the event's panel of judges, who then selected the winners. This history–making event was one of the most engaging innovation events of 2016.

Legacy Innovation Group Announces Partnership With LC Global
---
---
Legacy Innovation Group announces that it has agreed to a strategic partnership with LC GLOBAL® Consulting Inc., a highly regarded Organizational Change and Organizational Excellence consulting firm.
With offices in both New York City and Munich, Germany, LC GLOBAL® serves as a key resource partner in helping our clients achieve the organizational changes they need to become relevant, market leading organizations.
Legacy Innovation Group welcomes LC GLOBAL® Consulting into its network, and looks forward to working together to help both firms' clients achieve their long term strategic goals.